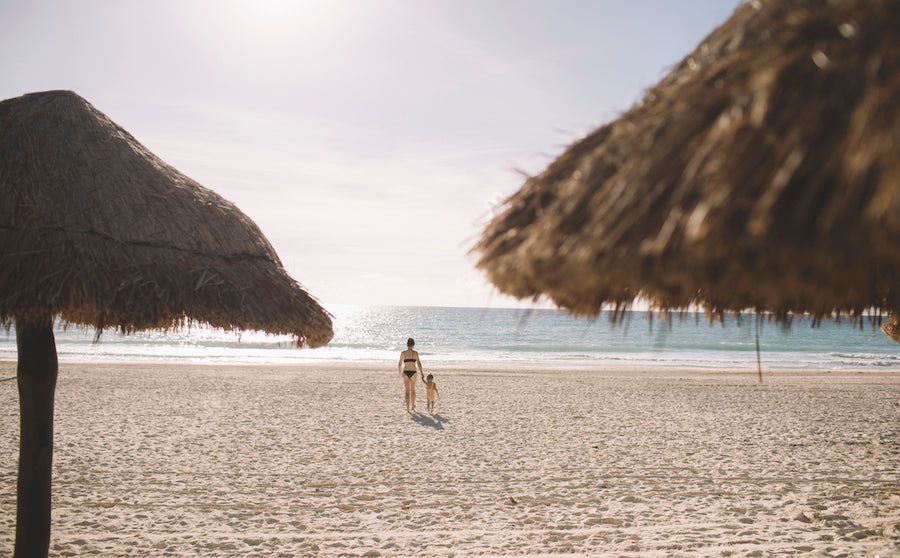 Dreaming of a family vacation is what has helped a lot of people get through hectic times, the cold winters and the long days of lock down down during the past year and a half... Planning the perfect family vacation takes time and research, and sometimes the fantasy doesn't always match up with the reality once you arrive at your destination! As a mom of three kids and a busy travel agent, I know traveling with children can come with its own unique set of challenges. Below are some vacation ideas that are sure to make both the parents and kids happy alike... 


SOUTH SEAS ISLAND RESORT 


South Seas Island Resort is a great resort for families. They have one, two and three bedroom villas, with living rooms and full kitchens. The extra space  goes a long way for a family vacation, as it's nice to be able to spread out and relax versus everyone being in one room together. The kitchen makes everything so much for easier for snacking, leftovers and breakfasts! South Seas also has a grocery delivery service, so anything you need (and order in advance), will be unpacked and waiting for you when you arrive. Lastly, the resort sits on 330 acres of property, and offers endless activities for the kids - sailing school, tennis lessons and camp programs, to name a few! Win, win for everyone! 


DREAMS RESORTS 


This all-inclusive, chain resort has locations in Mexico and Dominican Republic, and is very family friendly! They offer guaranteed connecting rooms for families, and the kids club is amazing!  To this day, it is still a running joke in my family about how much time my six year old (at the time), spent in the kids club when we were there on vacation! She loved it!


The kids club starts at age three, and babysitting services are available for younger children. In addition, they offer endless onsite activities, experiences and entertainment like; water parks, ocean trampolines, crafts and amazing nighttime entertainment. A daily schedule is provided, so that you are able to take advantage of all of the classes and activities offered throughout the days that you are there.
 
DISNEYWORLD 


Disney really is a magical place! I always thought I would take my kids there once when they were little, and then be able to check it off the list and be done with it... We have gone three different times, at all different ages, and have discovered something new and fantastic each time! Experiencing the princesses and all the Disney characters with young children is so special for them! Seeing my daughter's four year old face light up the first time she met Arielle (from The Little Mermaid) is something I will never forget... she was star struck! A few years later, we decided to go back when the kids were older - and more importantly, taller!  Being taller with more options for rides, and daytime naps no longer a part of the equation, enabled us to spend a full day exploring all the fun, sometimes late into the evening. After this second trip, I thought - "Ok, now we are done with Disney..." and again, I was wrong! We went one more time, when my youngest requested to go back so she could relive what she didn't remember as well as her older siblings! Once again, we experienced in another new way!  This time, through the eyes and needs of older kids which included sleeping in, mornings by the pool and park play after lunch. We enjoyed all the roller coasters and more adventurous rides, ate in the nicer restaurants and stayed out until the parked closed at midnight. Staying out later also meant less crowds, shorter lines and cooler weather. Disney is truly a vacation for all ages! 


Family vacations are a special time to escape our lives and reconnect. While "vacationing" with kids isn't always as relaxing as you hope it to be, it's still nice to getaway, change the pace of life and enjoy time together as a family! And while it may be only a week that you're away, the memories lasts forever! 


--
Meryl Shattuck has been in the travel industry since 2010.  What started as a love of travel and a passion for getting a great deal has turned into Shattuck Travel, a full service travel agency that has planned hundreds of trips.  Meryl has received numerous awards and recognitions from some of the biggest names in the travel industry including being named travel agent of the year by Gogo Vacations, Travel Impressions, United Vacations and Goway Travel. Meryl has been named a KHM Elite Pinnacle Travel Agent every year since 2012.  Meryl uses her knowledge of resorts and destinations to find her clients the best vacations available.