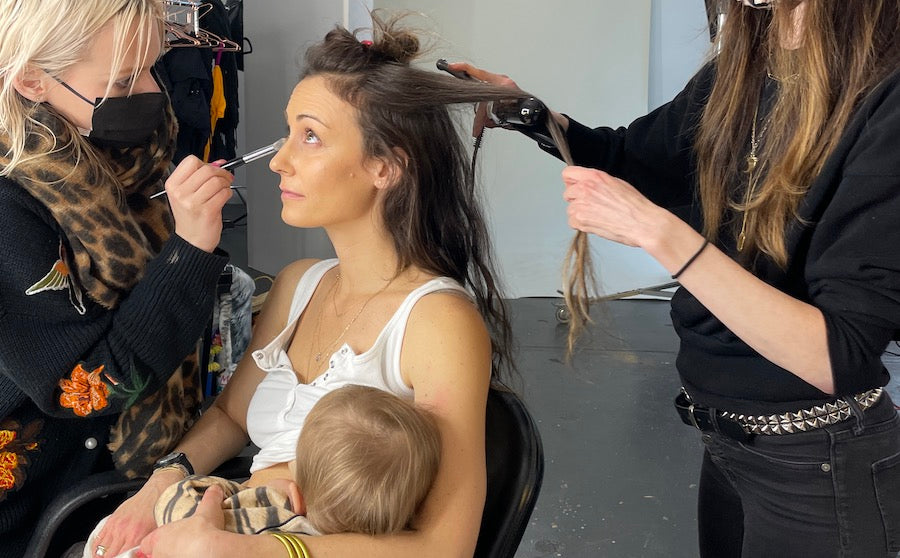 What makes MOLOCO different? We are not your "typical" swimwear brand, because every style we design is made with mamas in mind... No, but really. Throughout the various stages of motherhood, we are along for the ride with you as your amazing body changes and adapts. Every swimsuit has the function, comfort and versatility that you will need.
Founded by Brooklyn-based mama, Mika Oakes, MOLOCO was conceived after her own struggle to find a chic but functional swimsuit during her first pregnancy go-round. It has been her mission to offer size inclusive, shape inclusive, stage inclusive pieces that help mamas feel like a version of "themselves" again after crossing the threshold into motherhood. 
"Real" mamas make up most of our photoshoots, because we believe in representing what "real" motherhood looks like -- real curves, real stretch marks and real breastfeeding boobs. As mamas it doesn't always feel easy, but we still manage to show up as ourselves and do the best we can. 
When you purchase one of our swimsuits, you are not only supporting our small, female-owned company. You are supporting a small family-owned textile manufacturer in Italy, which we chose as our fabric supplier because of their commitment to sustainability. You are also supporting a small family-owned factory in New York City, which hand-sews each swimsuit with patience and loving care.
MOLOCO cares about its carbon footprint as well as eliminating waste in the fashion industry. When you receive your swimsuit in the mail, you will find environmentally responsible shipping materials — no plastics, no fillers, all recycled materials. Our swimsuits are not shipped in wasteful polybags, and you'll instead receive your order in a cute, zippered swim pouch — useful for all things mama and babe. 
This season's collection is our largest and most ambitious to date. We have some new pieces for expecting mamas, a new line of matching children's swimwear options, and a one-size fits all "perfect" coverup that any mother will feel good wearing at the beach.