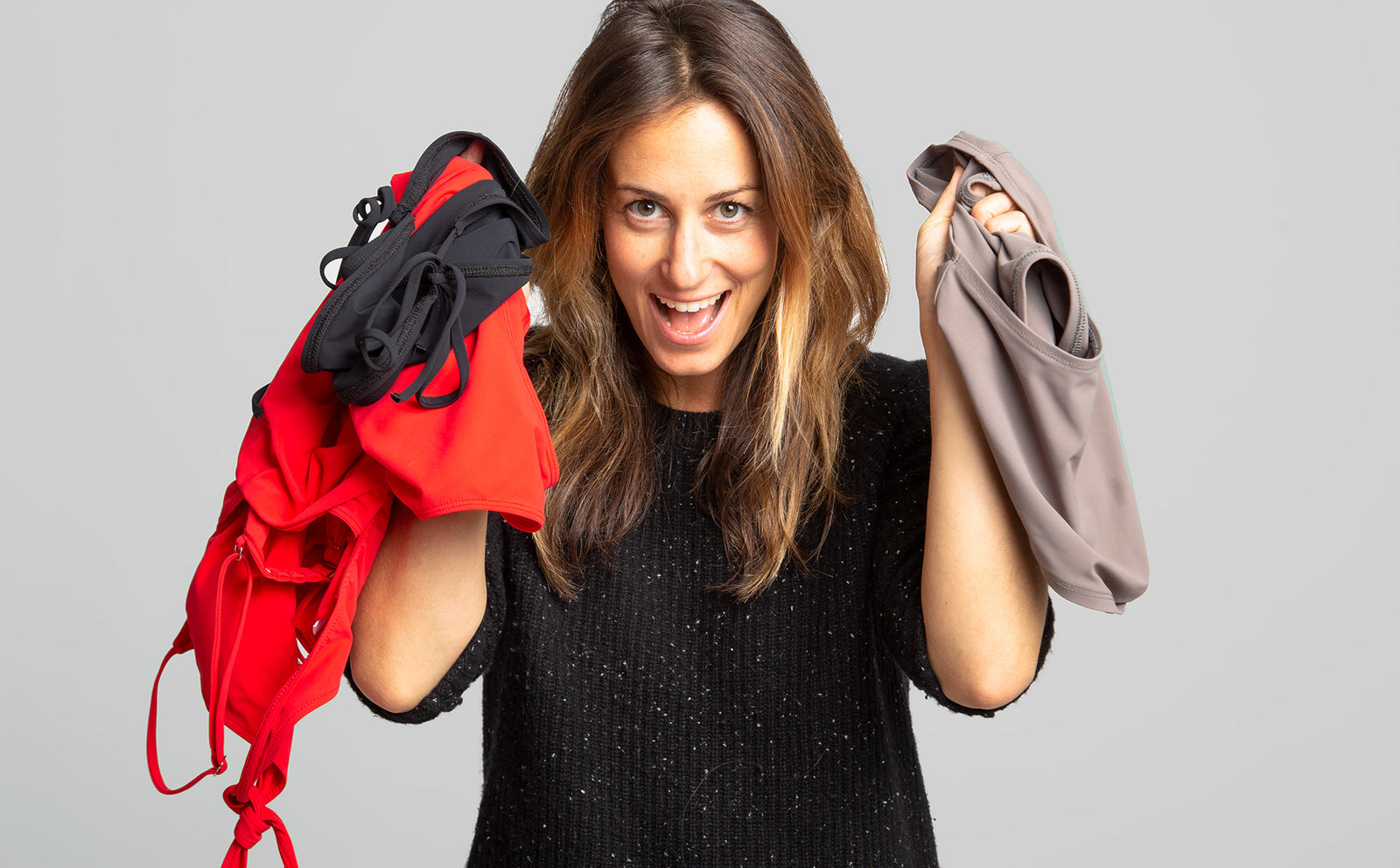 Hello mamas + welcome to our tribe!
I've been waiting with bated breath to launch the MOLOCO Swim Collection, and I'm SO EXCITED to formally introduce you to Jojo, Nora, James, and Nina… our first family members, our original styles! Throughout this process, it has been my mission to perfect each one, which is why it took almost two years to launch! In my opinion, anything that's made to last is worth the wait!
My intention in creating MOLOCO was always clear. I set out to design a swimwear collection for breastfeeding mamas, but I wanted it to appeal to all women, whether nursing or not. I was dead set on creating a line that didn't look like your traditional breastfeeding clip-down model, but something that felt fresh, functional and sexy, even.
When I was breastfeeding and pumping myself, I often times settled for regular bathing suits that were a few sizes larger but didn't give me any added benefits or support. The breastfeeding process, in general, didn't come easy for me, so, with my postpartum bod, the task of finding a bathing suit that felt comfortable, *and* had a "cool factor" was no easy feat. I searched high and low and came across a few things that were "nursing friendly," but nothing like what I was envisioning or would ever purchase or wear myself.
One evening, I sat on my living room floor with a bunch of bra and swimwear samples all around me. I started trying things on, cutting things up, and, MOLOCO was born. With my idea in hand, I started the two year (!) process of bringing my vision to life.
I knew that ethical production and sustainability were as important to me as design and quality. Each of these principles has shaped every decision I've made along the way. From finding the perfect fabric that would stretch, support and allow the breastfeeding functionality, to partnering with a family-owned manufacturing company right here in NYC, I made it happen.
I sourced amazing fabric from Italy, and went through about 35 rounds of fittings for the Jojo top and Nora one piece! Each suit is packaged in a reusable swim pouch that's meant to be used again and again (perfect for all things mama and babe!), and every suit is handmade in New York. I care about our output and will continue to do the work to produce swimwear with as little impact on mama earth, herself.
Lastly, I want to say how grateful I am to be a part of this mama tribe. I was one of those women that never knew that a tribe like this existed… and it has helped me navigate the winding roads of new mamahood, made me feel human again after giving birth, and it has lifted me up to become the woman and mother I never knew I was. I invite you to join along for this wild and crazy adventure of motherhood with me and feel beautiful and supported through that process. You deserve it. WE deserve it. MOLOCO is here every step of the way.
With love and gratitude,
xx Mika