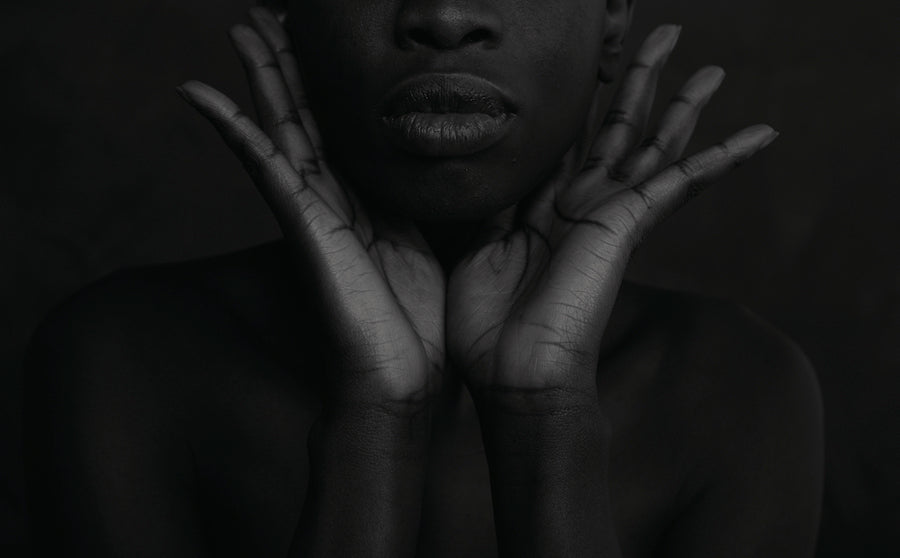 To us, Black History Month isn't only a month long celebration, it is year round. Today, we are featuring four amazing women - all of whom help support, advocate for and assist in lifting up mamas through all stages of motherhood. 
KIMBERLY SEALS ALLERS - Maternal Health & Breast Feeding Advocate 
Kimberly is a woman on a mission. A mission to question, challenge, disrupt and then reimagine how we talk about birth and breastfeeding, while breaking down the many structural barriers women face in these areas. Kimberly is an award-winning journalist, author and a nationally recognized media commentator, consultant and advocate for breastfeeding and infant health. She is the author of The Big Letdown, a discussion on how medicine, big business and feminism undermine breastfeeding. She also has her own podcast Birthright that you can give a listen to here. 
RASHIA BELL - Interior Designer, Crystal Healer, Co-founder of The Cristalline, Co-founder of RE.VITYL 
With a vast depth of experience in interior design, and in addition to multiple certifications in crystal healing, Rashia combines these two worlds in her work at Cristalline. She and her partner offer interior therapy, by exploring how personal aspects of one's life are reflected in the state of their living environment. And then how in turn, their physical environment affects the major tenants of life… career, health, well-being and relationships. Rashia also provides crystal therapy, which helps to show her clients how to balance the energetic body through the use of crystals. She is also the resident energy healer at the Four Seasons in New York and Philadelphia. Additionally, Rashia has recently co-founded RE.VITYL, which offers wellness products that contain therapeutic benefits to help transform the way women rest and sleep. All their products are sourced from quality focused, nature-minded and mindful suppliers spanning the globe.
LATHAM THOMAS, Founder Mama Glow
Mama Glow is New York's premiere maternity lifestyle brand committed to supporting women along the childbearing continuum. Founded by Latham Thomas, Mama Glow aims to support women and families during the fertility period, during pregnancy, after birth and into new motherhood offering a full spectrum approach to holistic wellness. Latham, a maternity lifestyle maven, is a world renown wellness leader and master birth doula. She is bridging the gap between optimal wellness, spiritual growth and radical self care - and is the "go-to-guru" for the modern holistic lifestyle approach for women. She has authored two books: "Mama Glow: A Hip Guide to a Fabulous and Abundant Pregnancy", and OWN YOUR GLOW: A Soulful Guide to Luminous Living and Crowning the Queen Within.
JOIA CREAR-PERRY, MD, FACOG, Founder, National Birth Equity Collaborative 
Joia Crear-Perry is a physician, policy expert, thought leader and advocate for transformational justice. As the founder and president of the National Birth Equity Collaborative (NBEC), she identifies and challenges racism as a root cause of health inequities, and is spearheading the charge with NBEC. NBEC helps to create the tools to support the infrastructure that supports better birth outcomes in black and indigenous communities.