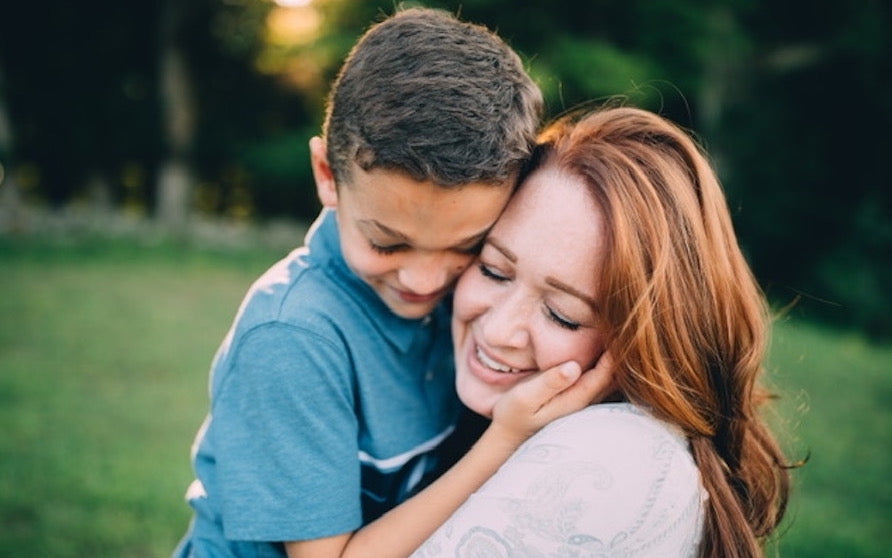 October is Breast Cancer Awareness month, and unfortunately, we all know too many people who have either battled or been faced with this disease. In honor of all those who have fought, been affected by or are still fighting, we are highlighting a topic that many of these women (and men) have faced as well - 3D areola pigmentation. Amy Kernahan, owner of Amy Kernahan Studios, is one of the most highly sought-after micropigmentation artists on the east coast. Known for her natural aesthetic and expertise in custom pigment mixing across brows, areola's and more, Amy has spent the last 12 years perfecting her techniques. Although 3D areola tattooing is not a necessity after a mastectomy, according to Amy, "When the process is finished, most women are elated and say they feel complete and like a woman again." Much more below...

Your work is so important for a number of reasons, and deeply life changing on many different levels. As a veteran professional makeup artist, esthetician and small business owner, tell us a little bit more about your history in the business and how you got started in 3D areola pigmentation.

My career started as an aesthetician, as I have always had a love for skin care. I went on to add make up artistry in 2004 and permanent make up in 2005, adding to my list of services. Permanent make up is my true passion, and it wasn't until 2010 that I unexpectedly began my with with 3D areola tattooing. A doctor that I was working with at the time, asked me if I could tattoo an areola for a patient of his. When I quickly said "no", as I was afraid that I would not be good at it, it's when he told me that "anything you can do will be better than no nipple" which helped me feel more confident, and when I agreed to tattoo the patient. This was the moment I I fell in love with 3D Areola tattooing - it was such an amazing feeling and a gift to be able to give her back what she had lost.
What can a woman who has recently undergone a single or double mastectomy expect to learn and feel when choosing to work with you?


I hope she will feel confident. Confident in my work, and at ease during the process. I also realize the women I see are at the end of their breast cancer journey and are incredibly vulnerable. They are ready to move on yet, still processing what they have gone through. I like to know that my service to them is the last chapter, a "happy ending" if you will, to their journey and recovery. 
 Can you a tell us a little bit more in detail what 3D areola pigmentation is. How long of a procedure is it, and is it painful?  Is this something insurance covers?


3D areola tattooing is performed by creating the illusion of protrusion, with highlighting and low lighting during the tattooing process. The treatment takes about two hours and in most cases is not painful, as most patients do not have feeling in the reconstructed area of the breast that I work on. If they do have sensation in the area, I do have strong numbing cream that typically takes away any pain. By law, most insurance companies are required to cover any expenses associated with breast cancer. We give our patients a receipt which they submit to their insurance for reimbursement.
What bit of advice/knowledge would you share with women who are considering having 3D areola pigmentation done?

Just do it! As the doctor I mentioned earlier once said to me, "having newly reconstructed breasts and surviving breast cancer, but not having nipples, is like having a brand new car with no wheels". Obviously some lighthearted humor, however, the confidence that is restored once the areola's are added after reconstruction, is remarkable. 
You offer many services to a number of clients that vary in age, specific needs and goals - what would you say is your favorite service that you offer across the board? Is there one that particularly pulls at your heartstrings each time? 

My three favorite services are skin care, eyebrow tattooing and 3D areola tattooing. All three services are confidence building and so rewarding, especially when they all help to greatly improve the aesthetic.
As a mama to a boy, does your son find your work interesting and ask you questions about it? What aspects of your business intrigue him?


Yes! He will see before and after photos in my phone and say "wow mom, those eyebrows looks so nice on her!" He has also seen the areola work that I do, as I have been very open and honest with him about what it is that I'm doing and why I do it.
How do you find that work/life balance, and what does your version of self care look like?


Admittedly,  work/life balance has always been hard for me to find. When you love what you do, it's hard to stop and it trickles into the after work hours. I try to set limits for being on my phone/social media and really be present with my family when I'm home. I'm pretty easy when it comes to self care - being by myself (I'm with people all the time), so alone time is sometimes nice, and being in the moment - on a walk or working out or reading is what makes me happy.
What was your own entry like into motherhood? Was there a gold nugget of wisdom you learned along the way that you can share?


Letting go of control. Parenting a very active boy has taught me many things but, I think the most important is to release control. It's very easy for me to want to control my son's every move in order to protect him, however, I find when I step back and just watch from afar, things I have instilled in him come to the surface when it's his time for decision making. It's pretty awesome to see. 
Quick! Name your top three motherhood essentials! They can be items of clothing, specific products or anything else you couldn't live without!


Sunscreen, bug spray and bandaids!!
What's your favorite MOLOCO suit?