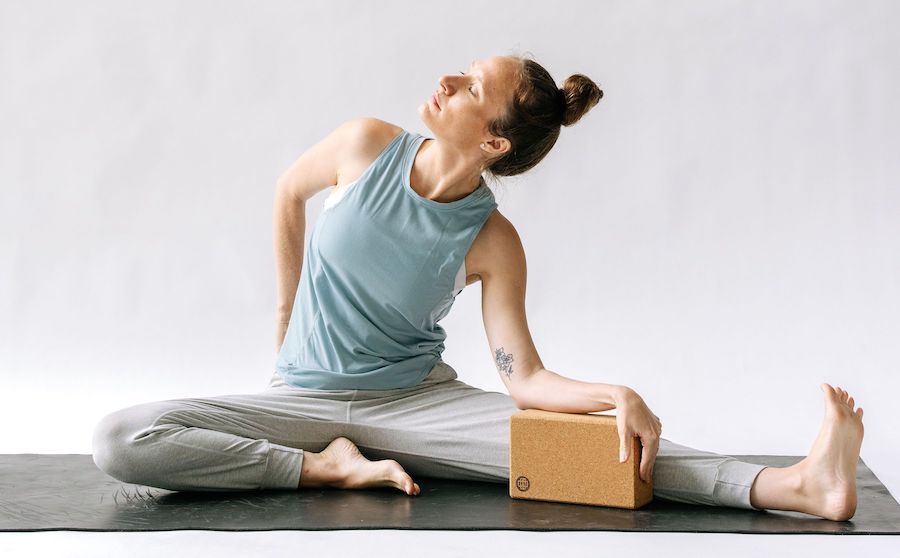 Allie Lindenmuth, a mama of two, is founder of Anook Athletics, an activewear line of high quality maternity and postpartum workout gear. When Allie became pregnant herself in 2016, she noticed a huge gap in the marketplace for maternity exercise apparel, and so, she created what she couldn't find. Blending her passion to serve women and her love for all things yoga, Anook Athletics was born. Allie is our mama feature this week, as we honor all mamas globally for World Breastfeeding Month. 
What inspired you to start Anook Athletics? 
I was inspired to start Anook Athletics to offer moms the high quality and supportive activewear that was lacking in the market. I wanted to create pieces for them that would last and that could be worn from preconception through many years postpartum.  Throughout my years of teaching pre and postnatal yoga, I saw so many moms struggling to find workout wear that was made for their changing bodies. Finally after becoming a mom myself and going through the same struggles as all the mamas I had worked with, I knew I had to create something. 
How do you balance motherhood and work-life?
Do you have any tips or suggestions for other entrepreneurs or mamas thinking about getting back into the work world? Ha I don't balance it really. But I really try to focus on being kind to myself throughout the process and make adjustments as I go. Over the last two years of running Anook, I have learned that I need to set better boundaries with how much time I work. I have dedicated the hours of 10a-3p to Anook and then really try to shut it down for the day after that. This allows me to have time with my little ones during the morning and afternoon. I work from home so whenever I get to a stopping point, I go and get snuggles in. I want to give everyone and everything 100% of me all the time. I have had to learn that this is not sustainable and to be ok with Anook growing slower in order to make time for my family.
What do you do in your well-earned downtime for yourself? 
I love to practice yoga, get outside, go to the beach or go for a walk. I also try to treat myself to a facial or massage once a month. 
Can you share 3 mama-owned businesses that have inspired your process? 
La Paloma Sleep, Austin Baby Co and Mirth Caftans
What advice can you give mamas who are struggling to "find their personal meaning" after/during child-rearing? 
To honor that you have had to say goodbye to the woman you once were. Becoming a mom is a huge transitional time and it takes time to get to know this new you. Slow down, listen to what makes your heart and soul happy now, and simplify. 
What is your favorite thing about being a mama? 
My babies are my world. I love watching them grow and learning more about them. I will forever miss them as teeny tiny babies, but I love seeing their personalities grow as they get older.